Probably the most amusing of all the concerts PGH attended and reviewed for the New York Herald Tribune was Anna Russell's in 1951. With a reputation for skewering the classics, especially Wagner, Russell appeared before a capacity audience at Town Hall singing various operatic arias and folk songs. An extract from the operetta The Prince of Philadelphia provoked "howls of merriment", the Russian song "Da, nyet, Da, nyet" "reduced the audience to near hysteria" and a French song, in PGH's words, flaunted "every cliché and near cliché of Frenchness in music, while the text with lunatic limpidity flows from 'la plume' to 'filet mignon' with every semblance of logic". A Wagnerian aria performed with appropriate props—a winged helmet, corn-coloured pigtails and toasting fork—was also received with "hurricanes" of laughter.
PGH provided a hint, though, that she knew more than she was giving away, when she referred to Miss Russell's "clipped British accent" and "tremendously thorough musical training" for both she and Russell had studied composition with Vaughan Williams at the Royal College of Music. As they were born a year apart (Russell on 27 December 1911 and PGH on 29 December 1912) and both were at the RCM for four years it seems likely that they were contemporaries and would have known one another. Russell, however, was perhaps not as serious a composer as PGH: in her memoirs she recalled that she was such a capable mimic that Vaughan Williams asked her to refrain from writing in the style of Gilbert and Sullivan because the tunes were so catchy they were interfering with his own composing (which at the time included his very bleak fourth symphony, completed in 1935).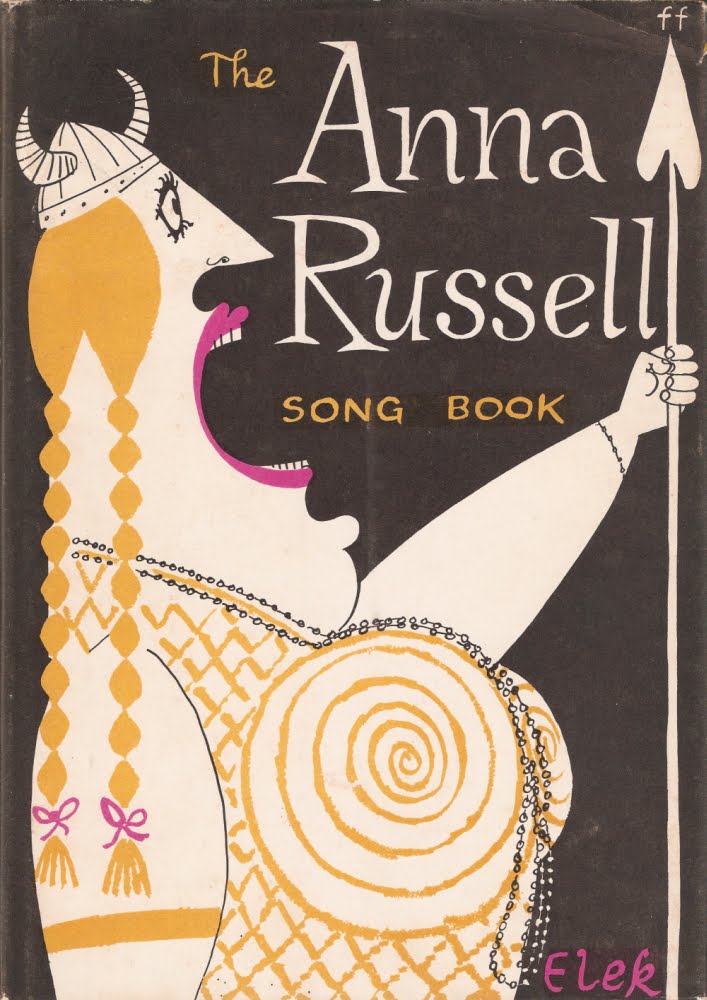 Whereas some critics might have been condescending in their review, PGH was quite the opposite, concluding, "There is not too much humor around these days, and certainly not of a kind to combine every facet of the art from pure slapstick to the most erudite. Miss Russel's [sic] mad recitals are sheer joy, and cannot be too highly recommended". Russell went on to have a spectacular career, appearing in operas and on Broadway, recording several bestselling albums and touring South Africa and Australia, where she died in 2006.