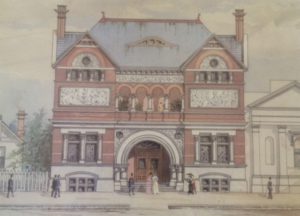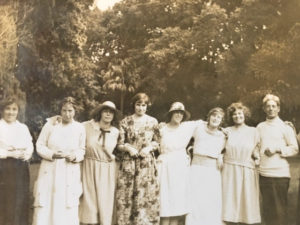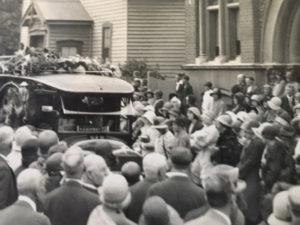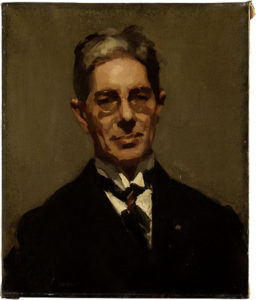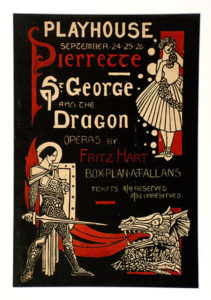 In the early 1930s in Melbourne there were three conservatoriums, the Conservatorium at the University, the New Conservatorium in Spring Street, near Parliament House, and the one generally known as the Albert Street Conservatorium, housed in the Victorian Artists' Society building in East Melbourne. PGH attended the latter, which since 1913 had been presided over by the composer and conductor Fritz Hart, a charismatic, chain-smoking Englishman who so firmly believed in the education of women that many of them fell in love with him. Nellie Melba had established a singing school at Hart's conservatorium and on her death it was renamed the Melba Conservatorium. Among the past students were the singers Strella Power and Gertrude Johnson, and the pianist Max Pirani who became a professor at the Royal Academy of Music. The vice-director was the pianist Harold Elvins, who may have taught PGH in the absence of Waldemar Seidel. Her composition studies were with Hart, who taught harmony, counterpoint, elements of music, form and analysis, history and aesthetics, and interpretation of works as well as ensemble, operatic class and choral class. A diploma was awarded after three annual exams, but as PGH commenced in 1930 and left for London in mid-1932 she would not have completed her diploma studies.
Standards of piano playing were low: in the first year students were expected to practice their scales at a slow pace and attempt only the easiest pieces by Bach. In the third year they might graduate to studies by Moscheles or Liszt, the more difficult of Bach's preludes and fugues and even, as PGH did, a movement from a Mozart concerto. But several of the girls studied the same Mozart concerto and played it in public, suggesting that repertoire choices were very limited. Elvins however enjoyed Ravel, Stravinsky, Holst and Bax and Hart personally knew Vaughan Williams, Ireland and Holst from his days as a student at the Royal College of Music. As well as conducting the Melbourne Symphony Orchestra, Hart was vice-president of the British Music Society, which aimed to encourage Australian composers by offering them performances of their works. Virtually all of his composition students were young women who loved his vigorous enthusiasm, his love of English literature and belief in their future. His circle of friends included opera singers, artists and writers. The painter Max Meldrum, whose portrait of Hart dates from 1931, was married to a former singer at the Opéra Comique in Paris but unlike Hart, Meldrum believed that there would never be great women artists. Several of Hart's artistic friends held salons attended by conservatorium students and the linocut artist Christian Waller created a black-and-white linocut poster for the performance of Hart's operas Pierrette and St George and the Dragon in 1931.
As a composer was interested in opera and the art song, often writing several songs a day to nostalgic, quintessentially English poetry by figures such as William Sharp (Fiona Macleod), AE and Robert Herrick. Some of his songs were expressly Australian, referring to bell-birds, Gippsland ferns and the coastline near Melbourne at Sorrento. His musical language was often modal or pentatonic, as was PGH's, and she inherited his fussiness in text-setting as well as a conviction that any sort of text could be set to music. Even after years of living and working among the most prominent British and American composers she credited Hart with her "lifelong stock in trade", her ability to set texts as varied as the poetry of David McKee Wright or Wallace Stevens or Paul Bowles. After her departure for London in 1932, and Hart's emigration to Hawaii, she may have seen him only once, in London while she was still a student.