On 16 February 1956 Nin recorded a discussion with Glanville-Hicks, who told her she believed, after many failed relationships, that the "sensitive man" was out of reach for women.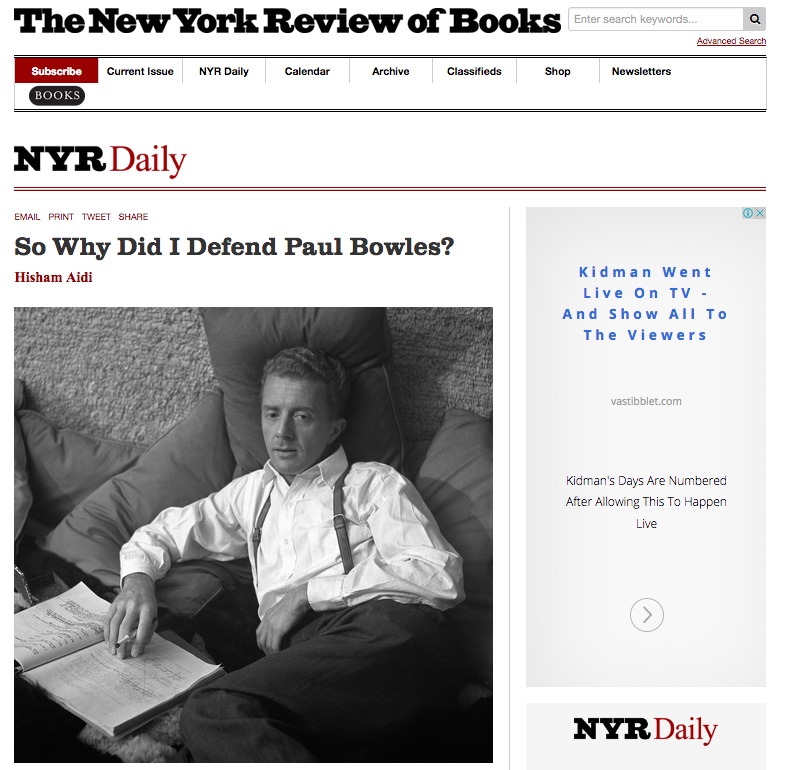 Paul Bowles photographed by Constantin Joffe for Vogue, 1946. The NYRB caption states that this photo was taken in Tangier, but if it was 1946 this was more likely taken in Bowles's apartment in Manhattan at the time of his affair with PGH.
PGH visited Graves at his home in Deià in the summer of 1956. This was where he wrote his novel Homer's Daughter and where they planned her opera Nausicaa, based on that book.