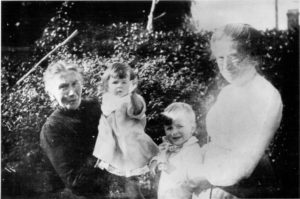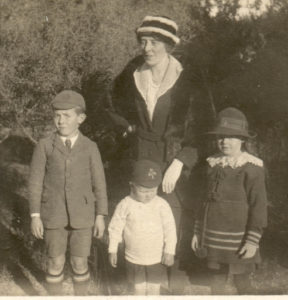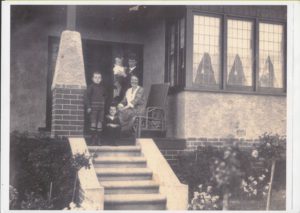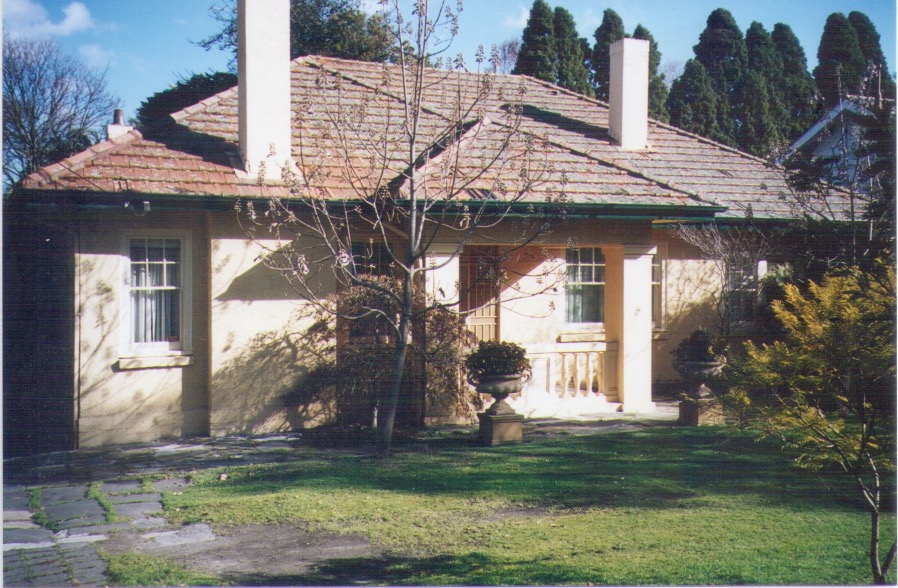 Ernest Glanville Hicks and Myrtle Hicks had three children, Garth (born in 1911), Peggy (born in 1912) and Beric (born in 1918). After moving from Wellington, New Zealand, to Melbourne in 1912, they lived in St Kilda and Elwood, and then in a number of houses in the Hawthorn and Camberwell area before building their own at 442 Barkers Rd, Auburn. They moved into that house in about 1925, when the area was still regarded as a rural retreat for city dwellers. Although grand for its date there was nothing remarkable about its appearance, with a steep roof, large eaves, a porch at the front and probably a sleep-out at the back but Myrtle Hicks had insisted on extra cupboards, a walk-in pantry, timber panelling, a dressing room for the parents and a heater for the water in the bathroom. They named it "Muritai", the Maori word for "sea breeze" that refers to a place on the eastern shore of Wellington harbour. Ernest and Myrtle Hicks were to live there until Myrtle's death in 1952.
The house was sold in 2007, when the Australian described it as moribund, suffering from mould and rising damp (" the deep green pool puts the sump in sumptuous"). It was sold again in 2017 (for $3,000,000) and has since been bulldozed.
Images: MLMSS 6394/26, State Library of NSW; private collections.