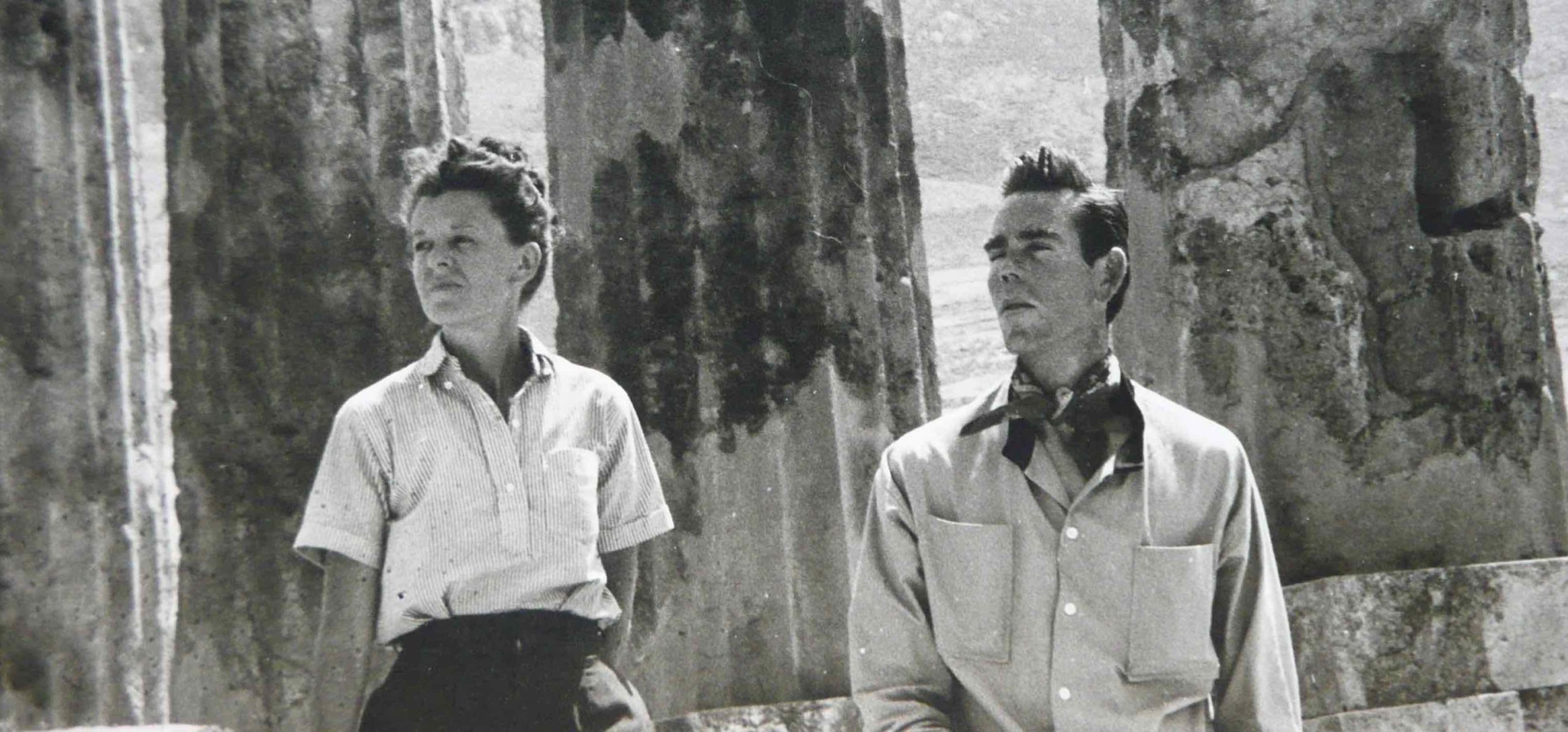 PGH and John Butler met in February or March 1958, shortly after the disastrous New York premiere of Glanville-Hicks's opera The Transposed Heads. He was tall, lean and boyish, with large eyebrows, large lips and an obviously Southern accent. She already knew of him, as a former student of Martha Graham and as the choreographer of Gian Carlo Menotti's Amahl and the Night Visitors for television and The Unicorn, the Gorgon and the Manticore for New York City Ballet, which led to him being engaged by New York City Opera. The opportunity now to work with Menotti's choreographer, one of the busiest in the business and someone whose works received rave reviews from critics as influential as Walter Terry, was an unexpected gift. Butler wanted a score for the forthcoming Festival of Two Worlds at Spoleto in Italy—the first of Menotti's festivals—and he needed it as soon as possible. She provided existing music for the ballet Triad and original music for The Masque of the Wild Man, first performed on 10 June 1958 with Butler's company, consisting of Glen Tetley, Buzz Miller, Carmen de Lavallade, Charles Saint-Amant, Tina Ramirez and Coco Ramirez.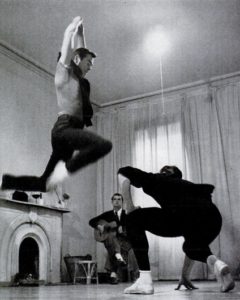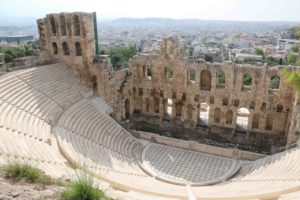 PGH and Butler continued to collaborate on a series of ballets for the stage and television, these scores enabling her to continue working for New York companies while living in Greece. These ballets were Saul and the Witch of Endor (1959) for CBS TV, Jephthah's Daughter (1966) for CBS TV and Rimbaud/A Season in Hell (1967) for Harkness Ballet. Butler also toured those works, Masque danced by the Nederlands Dans Theater in 1963 and Rimbaud being produced at the Brooklyn Academy in 1969. While the Biblical ballets followed the story more or less, Rimbaud was a psychological drama of Butler's creation. "Even my most pure dance piece, for me, still must be dramatic, have a sense of theater even if I'm not getting into the actual narrative', he explained to Jill Silverman (Horizon, April 1988).
Butler only reluctantly agreed to become the choreographer for PGH's opera Nausicaa, scheduled for the Athens Festival in 1961, not because he didn't want to be part of PGH's greatest enterprise, but because he had no great love for opera. But he was prepared to take it on for PGH's sake and he knew of Robert Graves and had read his books so meeting him and touring archaeological sites with the two of them in the days before the opera's premiere was a special pleasure. On his arrival Butler discovered that the Greek dancers he would be working with had little idea about modern dance and were "bug-eyed" at the things he was suggesting they do. Rehearsals were difficult, having to take place in the middle of the night because of the heat and because the theatre was occupied, with constant tension between him and the conductor of the Greek choir, but the performance itself was an enormous success. Although some of the Greek critics were unimpressed by the costumes, most found the use of the theatre imaginative and ingenious, some even claiming it was a revelation.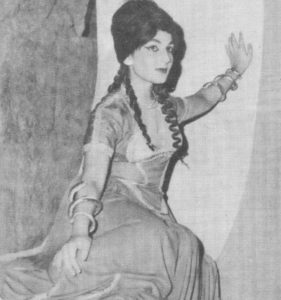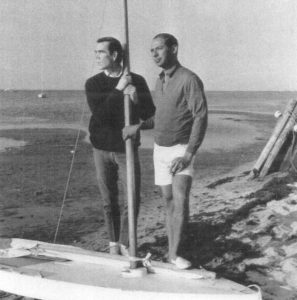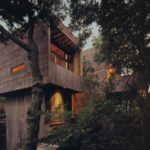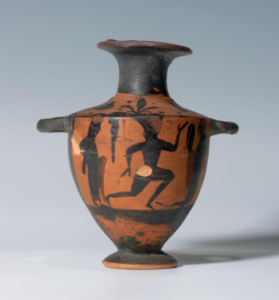 PGH developed friendships with several of those in Butler's troupe, including Carmen de Lavallade, who visited her on Mykonos, and Charles Saint-Amant, who took several stunning photos of her with Butler when they travelled together in the Greek islands in 1958. She also met and admired Butler's partner from 1961, the interior designer Melvin Dwork. After war service (and being thrown out of the navy because of his homosexuality), he studied at the Parsons School of Design, ran an antiques store on 57th Street, became a partner at the antiques and decorating firm of Altman-Dwork and was regularly featured in magazines such as Architectural Digest and House & Garden. When I interviewed him he recalled PGH at a weekend house party on Fire Island, her cheeky sense of humour and wit. In 1967 Dwork built a rough-hewn "tree house" on Fire Island. Looking like a set of stacked cubes, its interiors are panelled in golden-coloured timber with oak floors and in Dwork's lifetime with Scandinavian furniture and neutral tones. The house was probably still being built when PGH visited for a weekend in 1966. Either Dwork or Butler took a photo of her sitting in the sun, but this was immediately before her brain surgery when she had almost completely lost her sight, had constant headaches and problems with her balance. In later years she would return from Greece to collaborate with Butler, and he and Dwork visited her in Athens. Dwork admired the simplicity and elegance of the furnishing of her small house on Odos Erechthiou: like him she admired timeless quality, aesthetic beauty and pieces that were storehouses of memories and stories.
Butler travelled incessantly, working with the Nederlands Dans Theater, Jacob's Pillow festivals, Santa Fe Opera, the Royal Winnipeg Ballet and later the Australian Ballet. Several of his ballets became repertoire staples, such as Carmina Burana, Portrait of Billie and Sebastian. He and PGH exchanged many gifts—according to Melvin Dwork he had a childlike love of gifts—and she constantly wore a brooch he had bought for her as a token of their friendship. She adored his apartment, stuffed full of African and South Pacific art, sculptures from New Guinea and paintings that Agnes De Mille described as works of real worth. He and PGH maintained a correspondence at least as late as 1987 but he realised on her last visit to New York that her mind was fixed on an era that had long gone and regretted that she had left New York and the creative life she had built there. After Butler's death in 1993, Melvin Dwork decided to donate to a museum a Greek vase that PGH had given Butler. After offering it to the Metropolitan Museum he chose instead to give it to a museum in Kansas City, Missouri, his own home town. This fifth-century figure vase, a fragile and priceless memento of friendship, is now part of the collection of the Nelson-Atkins Museum of Art.