29 December 1912
Born in St Kilda, Melbourne.
Late 1926 or early 1927
At the age of fourteen leaves the Methodist Ladies' College in the city for Clyde School near Woodend in country Victoria.
February 1930
Begins study at the Albert Street Conservatorium in Melbourne.
13 June 1932
Leaves Melbourne for London with her mother.
14 September 1932
Attends the entrance exam at the Royal College of Music.
22 July 1936
Receives news that she has won the Octavia award, shared with Stanley Bate, which provides funds for further composition study in Europe.
5 November 1936
Commences study with Egon Wellesz in Vienna.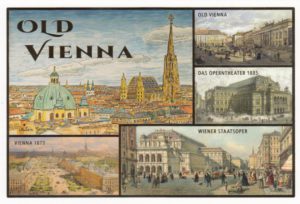 20 June 1938
Premiere of the first and fifth movements of Choral Suite at the festival of the International Society for Contemporary Music in London, conducted by Adrian Boult.
12 January 1937
Arrives in Paris for composition lessons with Nadia Boulanger.
9 November 1938
Marries Stanley Bate at the Kensington Registry Office, London.
31 May 1940
With Bate leaves London for a visit to Melbourne, where Bate is appointed to the Albert Street Conservatorium.
19 April 1941
With Bate arrives in Los Angeles, en route to New York, sponsored by Nadia Boulanger.
16 September 1945
Begins affair with the American composer Paul Bowles.
27 October 1947
Appearance of the first music review in the New York Herald Tribune under the initials of P.G-H., the commencement of a role that will last for eight seasons.
7 March 1949
Awarded US citizenship.
8 June 1949
Divorce from Stanley Bate after six weeks' residence in Reno.
22 February 1952
World premiere of Letters from Morocco, set to extracts from letters from Paul Bowles in north Africa, at the Museum of Modern Art in New York. Conducted by Leopold Stokowski, the soloist is the tenor William Hess.
25 September 1956
Visits Paul Bowles in Tangier, the only time she will travel to Morocco.
10 February 1958
Premiere of the opera The Transposed Heads in New York, conducted by Carlos Surinach with soloists Loren Driscoll, Peter Binder and Maria Ferriero.
20 May 1960
Leaves New York for Greece, intending to live there permanently.
19 August 1961
World premiere of the opera Nausicaa, based on the novel by Robert Graves at the Athens Festival, conducted by Carlos Surinach with Teresa Stratas as Nausicaa and John Modenos as Aethon.
11 December 1961
Finalises the purchase of a derelict dovecote on Mykonos.
10 September 1962
Finalises the purchase of a house on Odos Erechthiou in Athens.
26 December 1962
Herbert Adler, director of the San Francisco Opera company, recommends Sappho (an opera based on the verse drama by Lawrence Durrell) for a Ford Foundation grant.
7 June 1966
Undergoes surgery to remove a brain tumour at the Columbia-Presbyterian Hospital in New York.
12 February 1967
Completes the score of the ballet Rimbaud (A Season in Hell) for the Harkness Ballet and at the request of the choreographer John Butler.
7 November 1975
Leaves Athens for Sydney, intending to live there permanently.
25 June 1990
Dies in St Vincent's Hospital, Sydney.