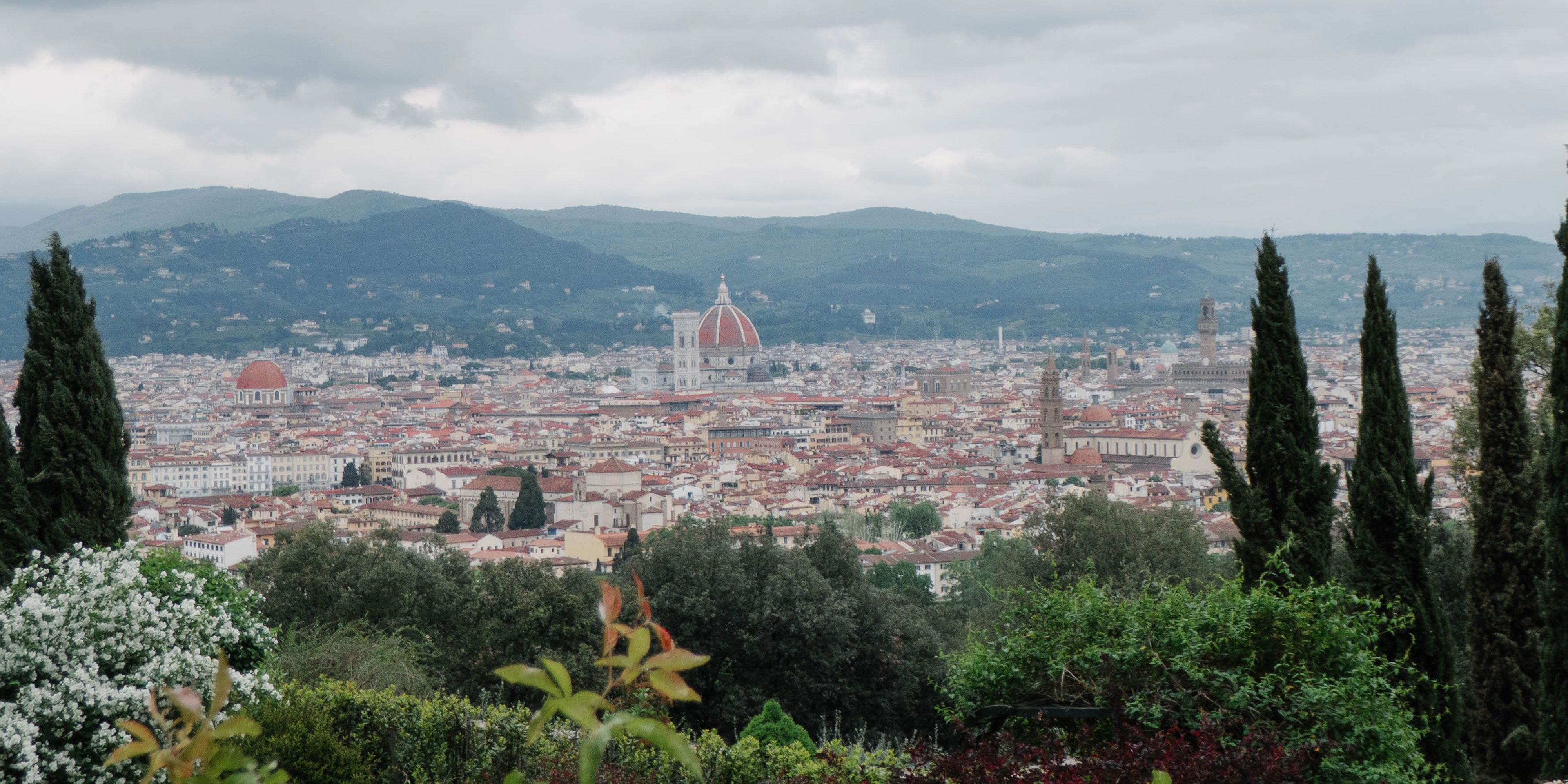 PGH had never shown any interest in early music until she met the wealthy Connecticut-born conductor, linguist and musicologist Newell Jenkins in 1953. He quickly became a close friend, who wrote amusingly quixotic letters referring to Virgil Thomson as "Voigil" and constantly sent her expressions of love and encouragement. In the summer of 1955 she visited Jenkins, living on the Via delle Coste in Fiesole, outside Florence. Among the colony of expatriate composers then living in Florence were Ned Rorem and David Diamond, but Jenkins was there for rehearsals and recordings with his chamber orchestra, Piccola Academia Musicale, managed by another American, Jack Murphy. After a brief stay in Fiesole in June PGH travelled to discuss her operas with publishing houses in Germany and then returned to Fiesole before accompanying Murphy and Jenkins on a visit to the island of Giglio, famous for its coves, caves, shipwrecks and sandy beaches.
They moved to Bellosguardo a week later, where the orchestra was recording in the Villa Mercedes on Piazza Bellos. Designed in the fifteenth century by a follower of Michelangelo and purchased in the nineteenth century by an American it was now owned, according to Glanville-Hicks, by a woman from New England. Perhaps she didn't know that Henry James had been a frequent visitor, along with other Anglo-American expatriates who appeared in his fiction.
In the novel Roderick Hudson, the villa appears as Villa Pandolfini: "It offered to the outer world a long rather low façade coloured  a dull, dark yellow…. The garden was a charming place. Its southern wall was curtained with a screen of orange-blossoms, a dozen fig trees here and there offered you their large leafed shade, and over the low  parapet the soft grave Tuscan landscape kept you company". In Portrait of a Lady James described the villa as "a long, rather blank-looking structure, with the far-projecting roof which Tuscany loves and which, on the hills that encircle Florence, when considered from a distance, makes so harmonious a rectangle with the straight, dark, definite cypresses that usually rise in groups of three or four beside it. The house had a front upon a little grassy, empty, rural piazza which occupied a part of the hill-top; and this front, pierced with a few windows in irregular relations and furnished with a stone bench lengthily adjusted to the base of the structure and useful as a lounging-place to one or two persons wearing more or less of that air of undervalued merit which in Italy, for some reason or other, always gracefully invests any one who confidently assumes a perfectly passive attitude—this antique, solid, weather-worn, yet imposing front had a somewhat incommunicative character. It was the mask, not the face of the house".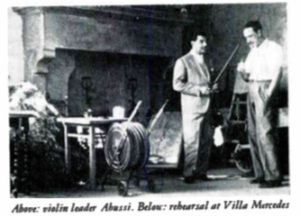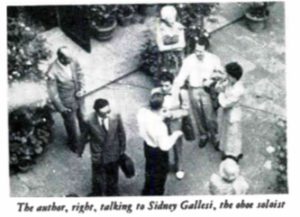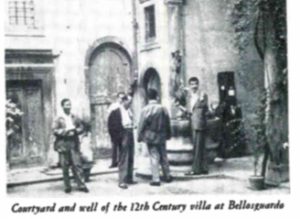 For the summer Jenkins had hired the villa to record what PGH called a "lost repertory" of early music by composers such as Sammartini, Hummel, Stamitz and Clementi, all resurrected from the hundreds of microfilms Jenkins had collected from archives in libraries, churches and private collections. In an article published in Hi-Fi at Home, she described Jenkins, his "energy, impeccable taste, scholarship, and that peculiar brand of courage that is part of American know-how". The orchestra, she said, were some of the best musicians of northern Italy and the soloists Carlo Bussotti, Antonio Abussi and Sidney Gallesi were "well and truly on the musical map for the exquisite musicians they are". She included photos, of the courtyard filled with tubs of flowers and the cars, bicycles and scooters of the musicians. Recordings were in a great hall with a vaulted ceiling and stone floors which created perfect acoustics; the recording equipment was housed in the chapel. The experience of being present in this exquisite villa, listening to rarefied music played by exceptional musicians was indescribably chic, though overshadowed for PGH herself by the news of the death of her father.
Today the villa still stands in a vacant piazza, still painted a dull yellow with royal blue shutters, its windows too high to see into, the doors to the courtyard closed to cars. In summer it smells of jasmine and traditional cooking, much as it must have done in 1955.